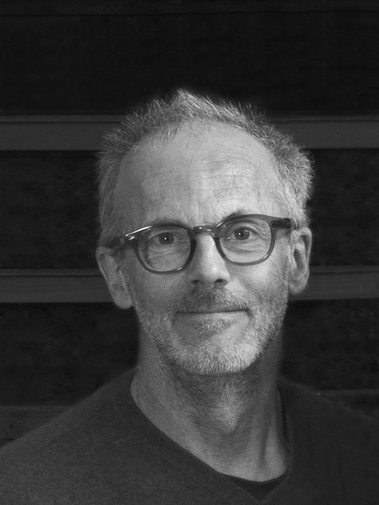 About

I spent my childhood in Nîmes. The omnipresence of ancient Greece and ancient Rome is everywhere in the city and influenced my vision and taste for the sophistication of antiquity underlined by classicism.
All through my childhood I was busy with artistic projects: painting, photography, building musical instruments.
When I was old enough to choose a career I naturally decided to seriously learn woodworking in the 'Compagnons du Devoir' guild, first in Nîmes, then not far away in Montpellier. After this first step I enrolled in a college in London to study classical guitar making.
Back in France I opened my workshop in Paris in 1985 but kept an artistic activity, mainly drawing, painting, and sculpting. During that time I also learned how to work with colors with Serge Lutens who was doing the photography for his cosmetic creations at Shiseido.
More and more attracted to furniture and sculpture, from 1992 on I produced my own creations for Pierre Passebon and Jacques Grange. This collaboration continues to this day.
My first personal exhibition at Pierre Passebon's gallery (Galerie du Passage) was in 1993. Pierre and Jacques's influence on my work was crucial, allowing me to extend my vocabulary in terms of shapes and proportions.
In 1998 my wife, textile designer Anne Corbière, joined me to create new furniture collections using her handwoven fabrics which we exhibited at the Galerie du Passage in Paris, and again in 2006 and 2019.
These exhibitions lead to new creations, mainly for decorators and architects (Jacques Grange, Alberto Pinto, Peter Marino, Chahan, Michael Smith, Muses Enterprises), but also for private collectors.
In 2011 Anne and I met Renaud Vuaillat, who had recently opened the Twenty First Gallery in New York. We began in 2012 an on-going collaboration.
We also had the opportunity to conceive an installation/exhibition dedicated to the winter solstice at Salon H in Paris during the winter of 2013/14.
I invite you to be in contact with the galleries which represent me.